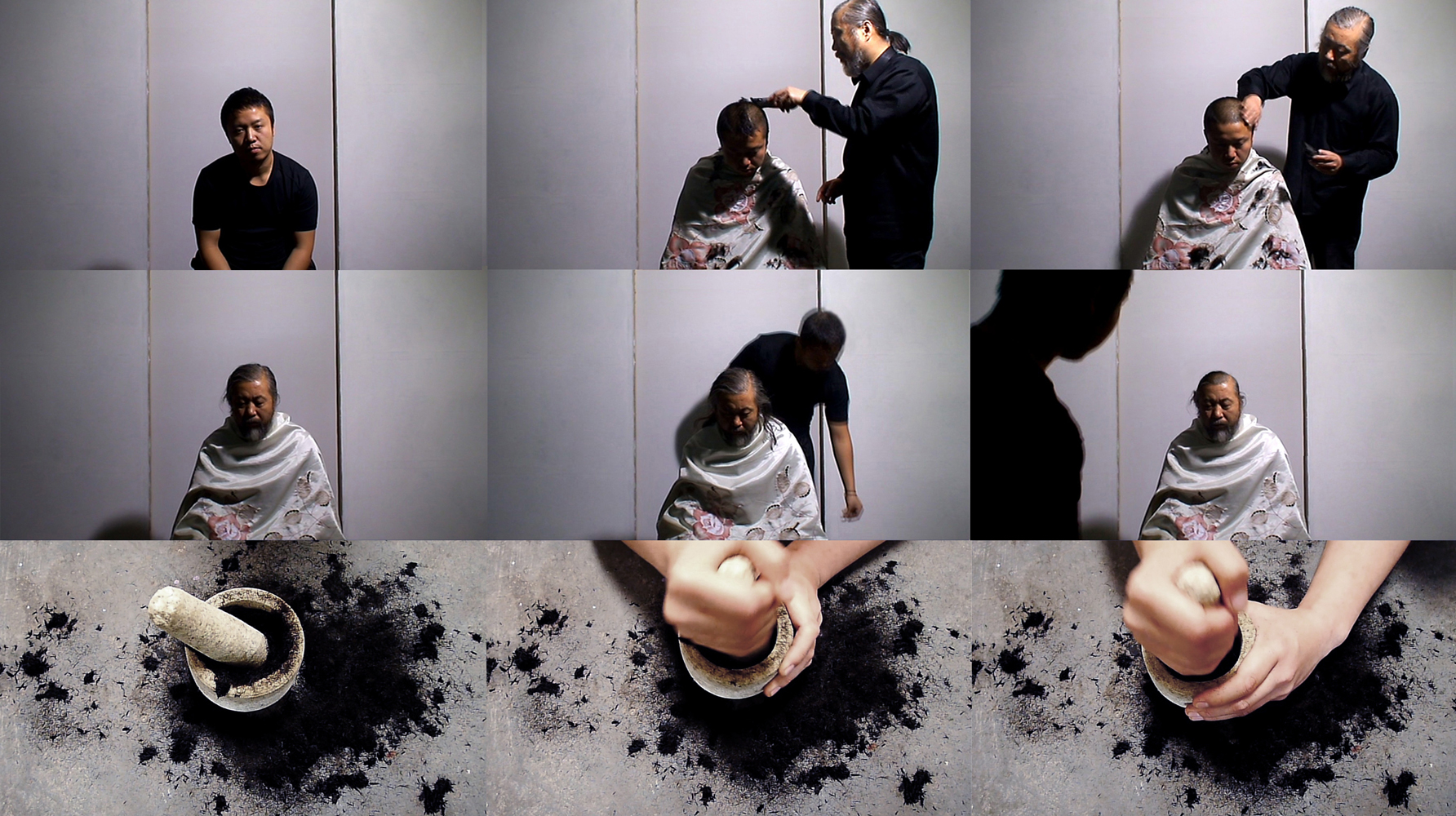 Paying Homage to Buddha for Three Incenses, 2012, single channel video, 5'33"
Paying Homage to Buddha for Three Incenses
and
The Trinity
, both of 2012 and based on the manipulation of his personal information this time. In
Paying Homage to Buddha for Three Incenses
the artist reconstructs the story of his family through a performance. The video of the performance ​​shows he and his father cut each other's hair, sublimating in this whole tragedy there is his pain of separation. Tuo Wang uses a more direct way to reconfront one of his childhood nightmares, that is, to get hair cut by his father. This then becomes a new portrait, albeit abstract, his family, and therefore of himself.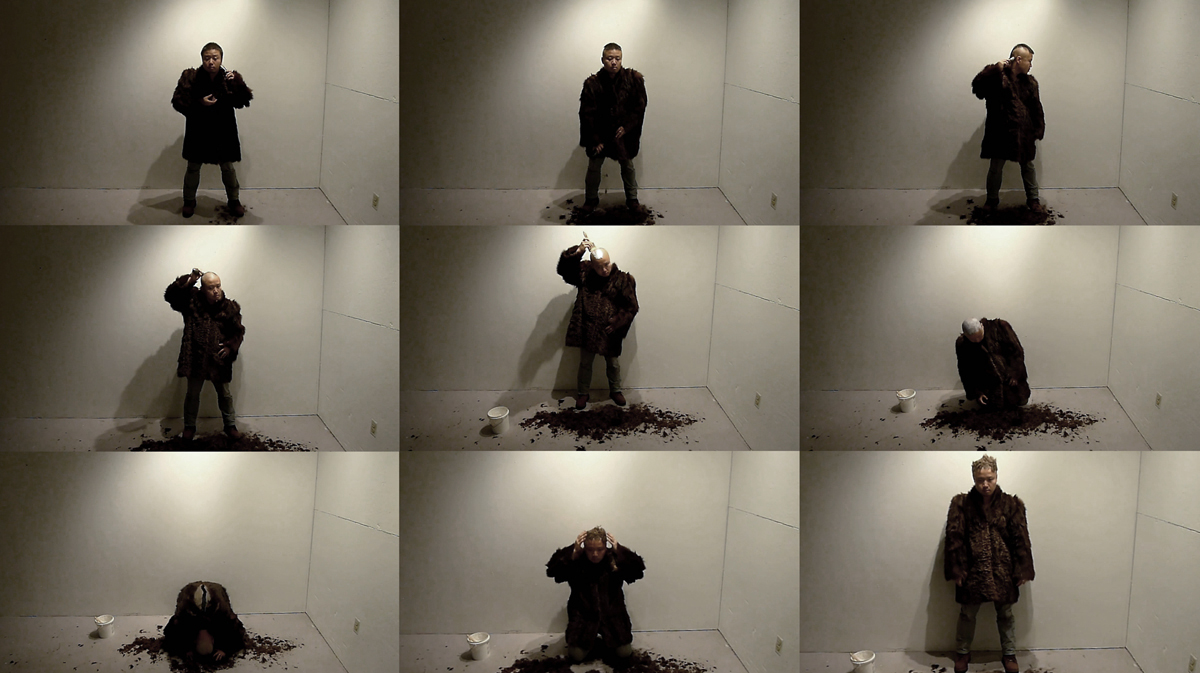 The Trinity, 2012, single channel video, 5'33"
This performance is the last that the artist created before leaving China for America. Just then, Wang remembers, with a bit of melancholy mixed irony, his childish hatred of this practice and the curse that he used to launch his father every time he would take it to that "torture." As a child, Wang said that sooner or later he would take a revenge. Revenge of course was never consumed, but Wang has however still wanted to give it a shape with a second performance:
Trinity.
This is the first work that he developed after landed in the US. His vulnerable status of when he arrived in a totally new environment " made ​​me feel like a wounded animal " - so he told me in one of our private conversations. As the "portrait" of the family, this wounded animal is sublimated with an equally direct image. This time an object. That is, a broken fur found in a thrift store, on which the artist projects the double image of himself in a threatening place, and the putative father in a faraway place. The video of this performance ​​shows the artist wearing the fur coat, with an evil avenger looking, a bit rock star like image, with an electric razor in his hand, is preparing to shave fur and head, finally making the awkward ritual of his revenge, but, at the same time, the tender to revive that memory who linked him to his father.
-Alessandro Facente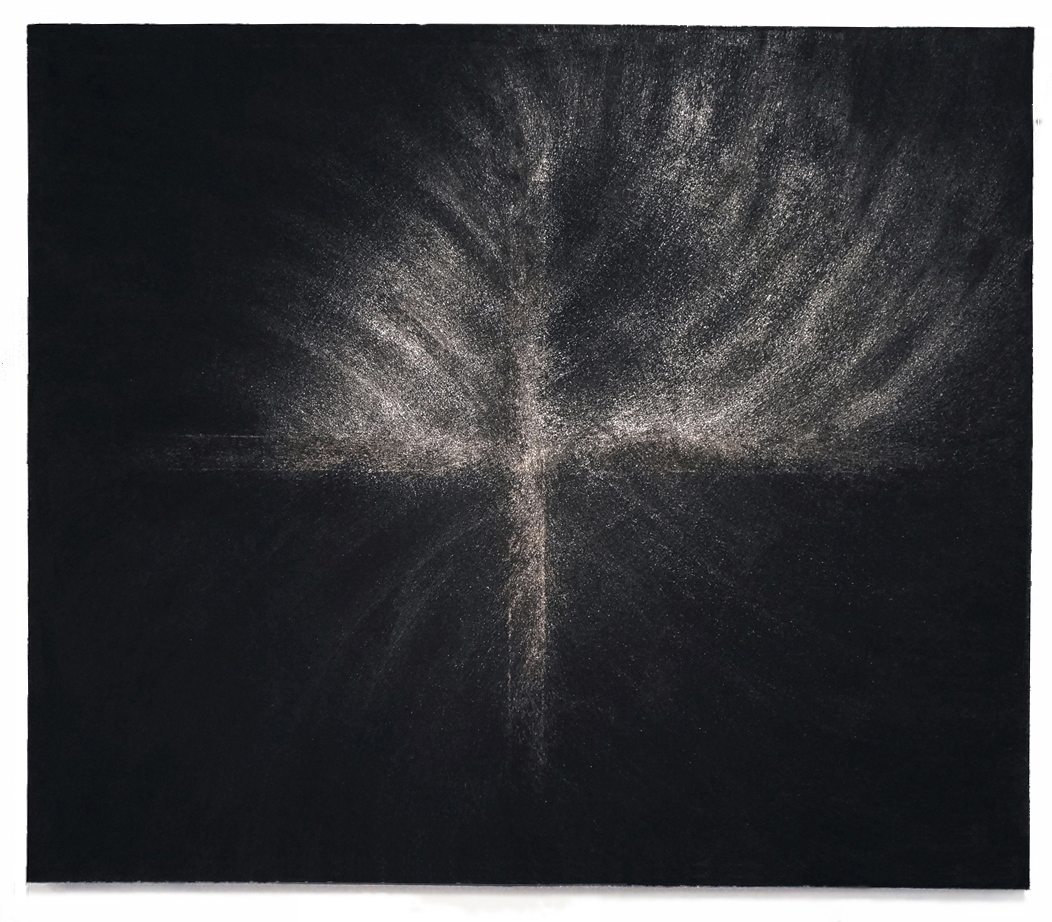 Envy and Vanish, 2012, hair on canvas, 55 x 63 inches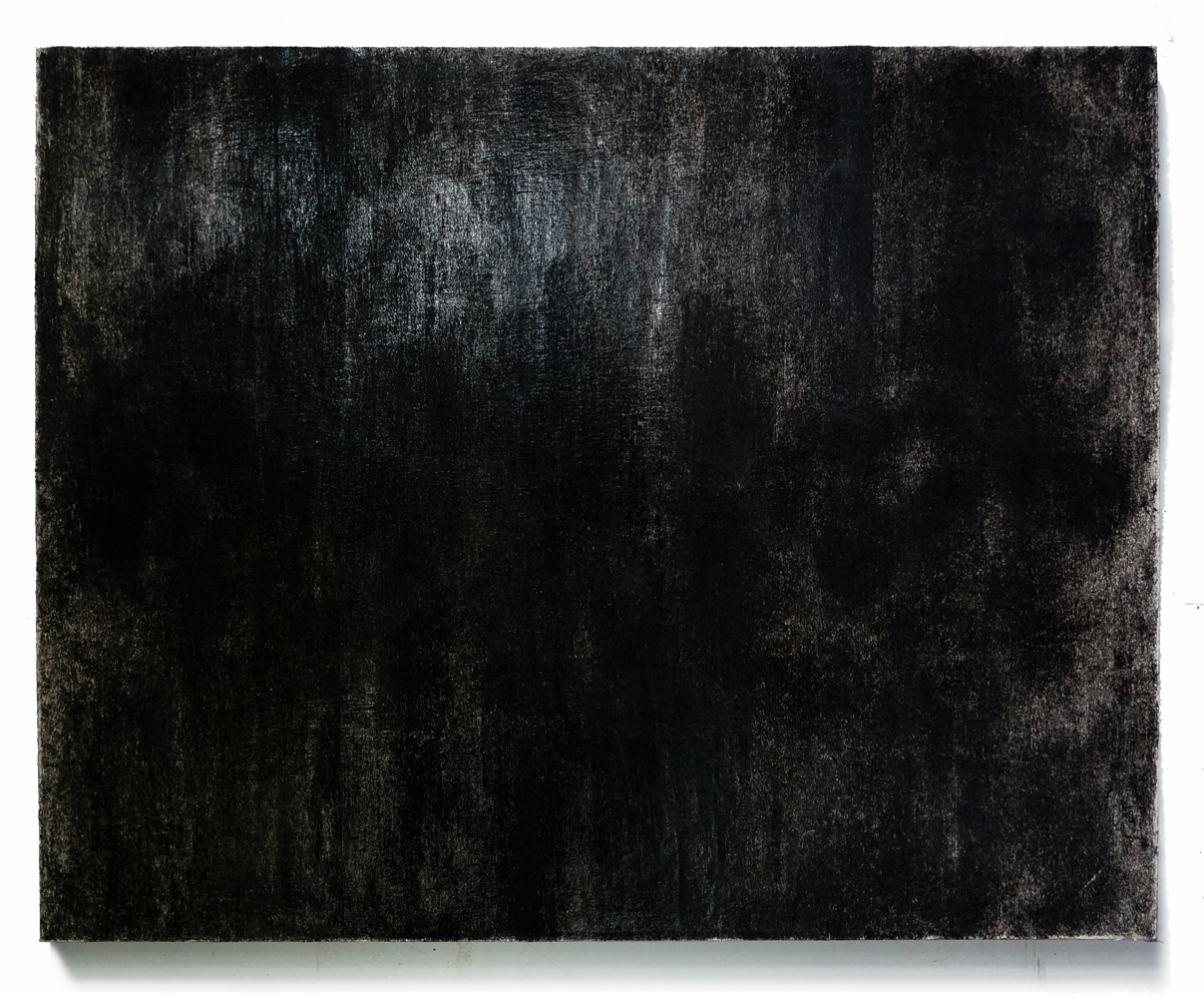 Psychohistory l, 2012, hair on canvas, 47 x 59.5 inches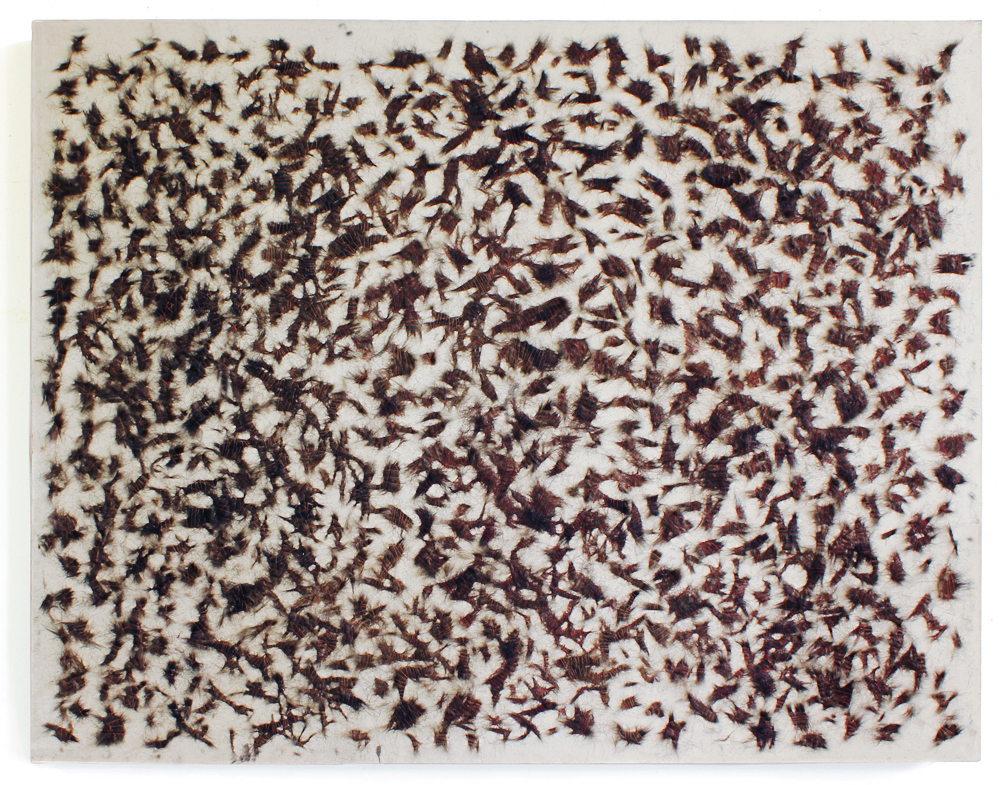 The Trinity part ll, 2012, hair and fur on canvas, 53 x 42 inches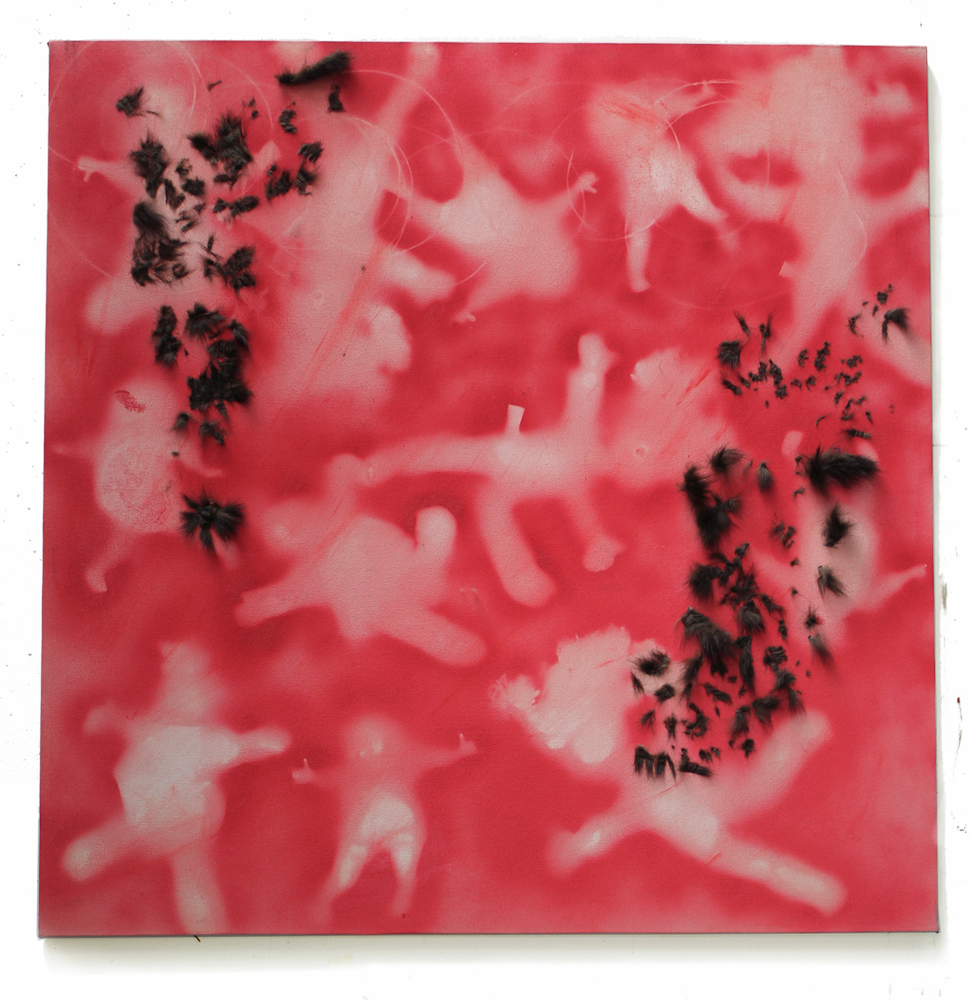 Unnoticeable until Suddenly Noticeable, 2013, fur on a sprayed canvas, 47 x 47 inches