Reading is a physical connection between a poem and its reader.
Project Reading
consists of a video of five short performances and a book which is to transform the connection between reading as a action and the text as a representation in a performative way.
Reading, 2013, single channel HD video (color, sound), 5'44"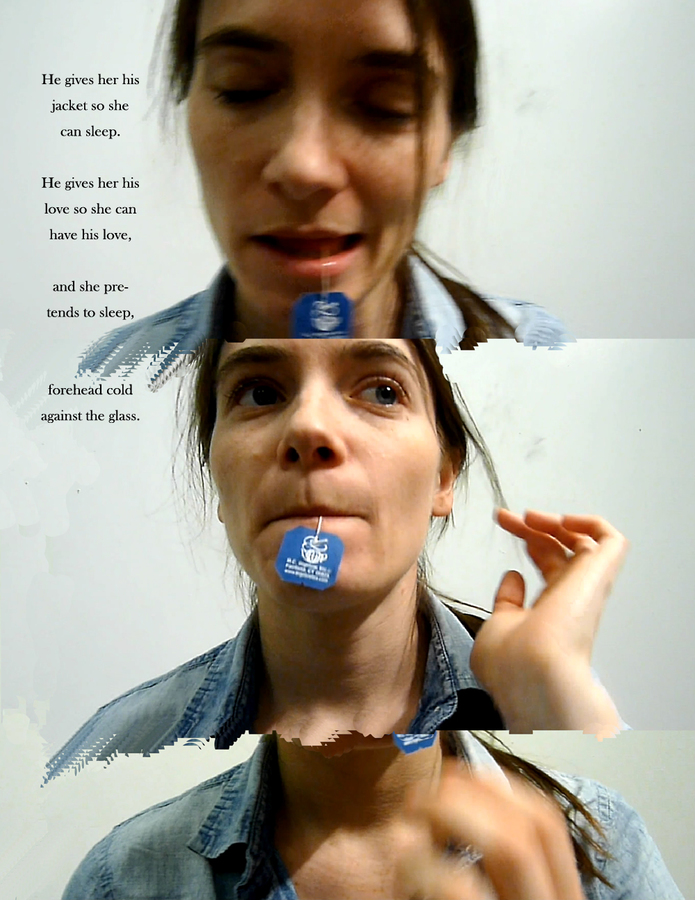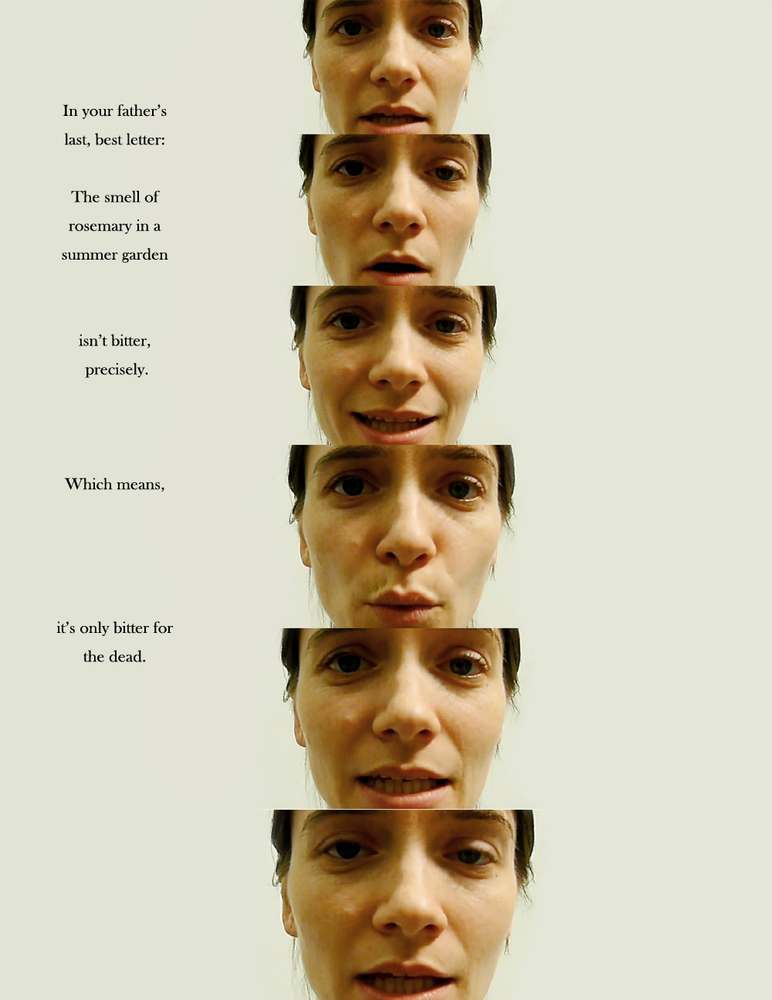 Epilogue (of the book as the statement of the performance)
The glide of a snake makes a snake a snake. This Poem is the snake, reading is its glide.
Reading, as a physical connection between a poem and its reader, reveals the existence of a poem, however, as a matter of fact this physical connection is not stable. A poem itself is already a supreme existence. The poet is standing at the core of this sphere. As the producer of the poem, even the poet himself or herself can not escape from falsifying the semanteme literally. Any reader will definitely destroy this sphere on some level.
The act of reading is like a re-writing, it is unavoidable to change the meaning. This is why I wanted Laura to read her poem to bring a physical and visible change to her own creation, and to separate the snake and its glide.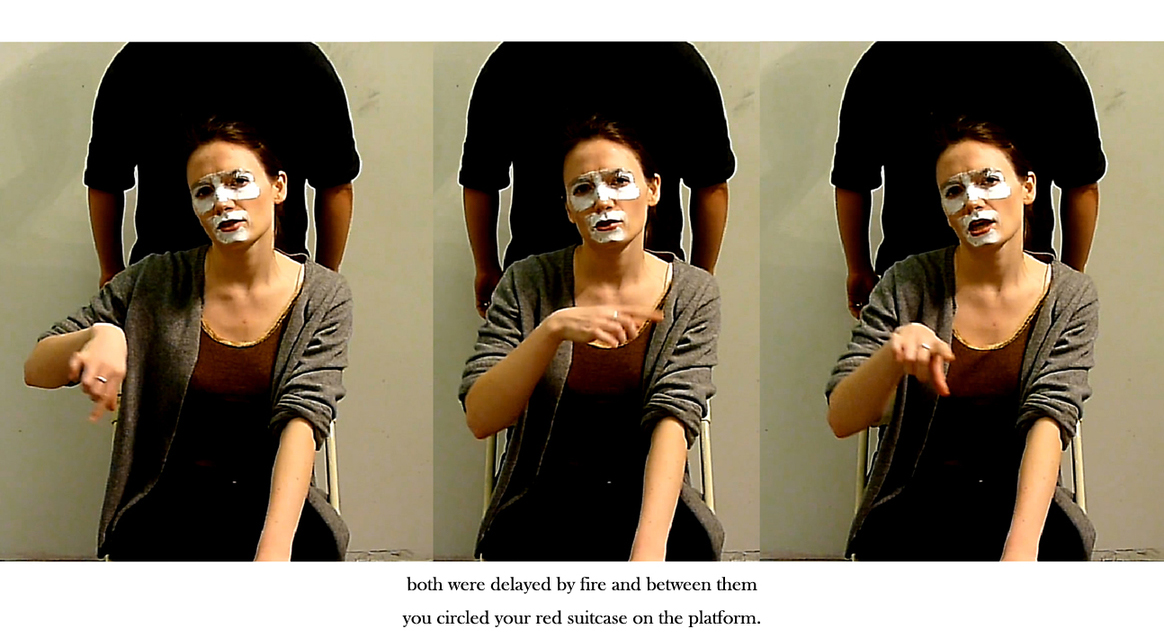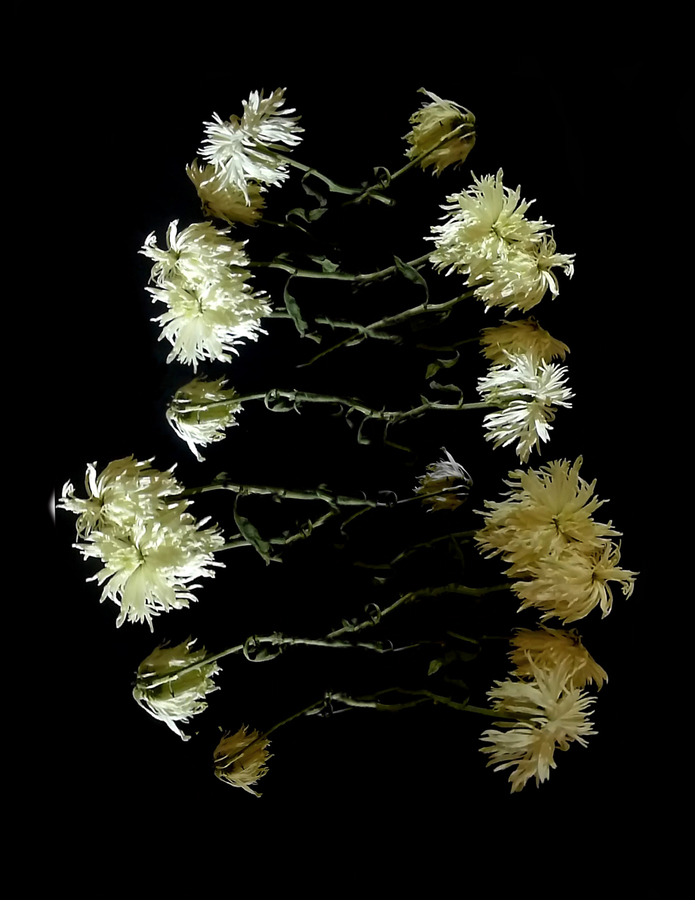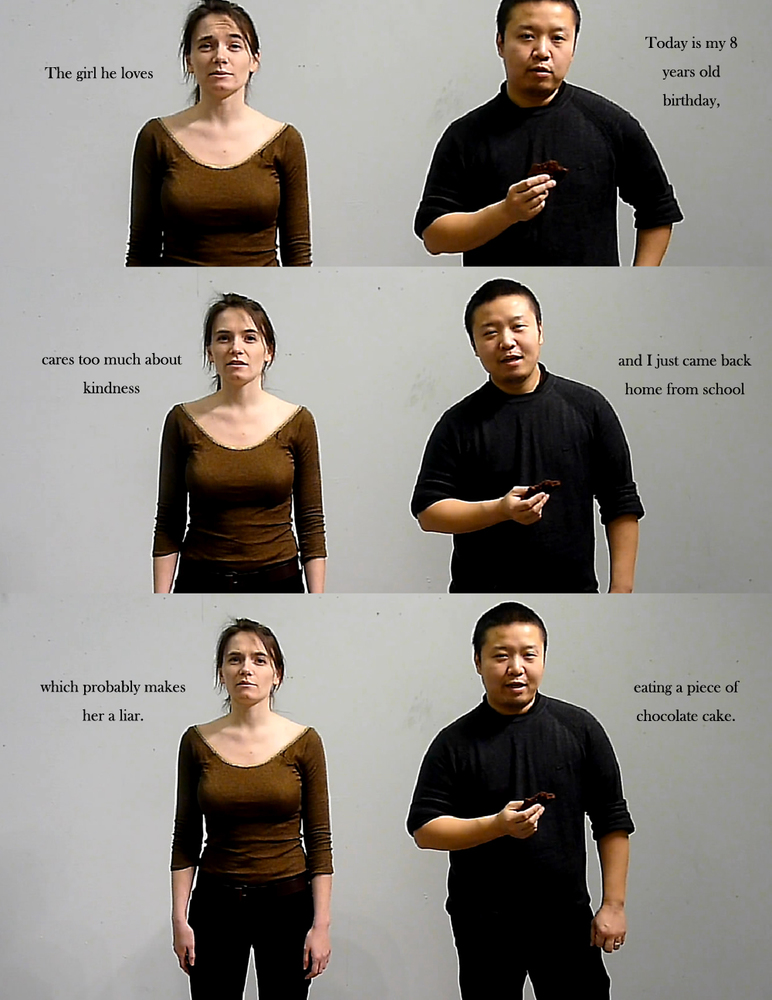 White Daisies
Laura Marris
Lullaby
She gets on a Metro North train
with someone she's supposed to love.
Only fifty miles to New York and already
the highway out the window is making her sick—
traffic coming at her as if pushing her back
and out the other side, marshes bursting through the trees,
white egrets inured to the whistle.
He gives her his jacket so she can sleep.
He gives her his love so she can have his love,
and she pretends to sleep,
forehead cold against the glass.
Two Trains
There were only two trains that changed your life:
both were delayed by fire and between them
you circled your red suitcase on the platform.
Listen, it's time to sleep.
You think you won't wake up happy,
but you don't get to decide what happens
when you open your eyes
and see the green on the undersides of maples.
Stamps
In your former love's apartment,
a licked stamp and a little crescent of lipstick
on an empty water cup.
He is mailing you a letter,
licking the stamp. It will arrive on a train,
full of drawings of images from poems—
moons of melancholia and across the top margin
the tangled aurora like the hair of a girl.
It's coming closer,
through snow and shivering pitch-pines.
You dream the train has a beautiful face.
You dream you leave again, and again he doesn't kiss you.
Because you didn't want to leave me
with the taste of a stamp on my mouth?
Brushfire
The girl he loves
cares too much about kindness
which probably makes her a liar.
That's what someone should say but
quick! His blue eyes
they look
like footlights.
It's time to take your places, please.
Everyone in the house
has a glass
of champagne. Everyone in the house
needs you to remember your lines.
Serenade
Simplicity of night snow.
Simplicity of fire.
Your mother railing at the insolence
of white daisies
They weren't supposed to bloom!
Pretend your tiny room
is a dove cote. Walk through the city, singing
and stay out of Connecticut.
In your father's last, best letter:
The smell of rosemary in a summer garden
isn't bitter, precisely.
Which means,
it's only bitter for the dead.